iTero® Digital Impression System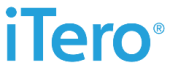 Our practice now offers the iTero Impressionless Scanner in our office. The innovative iTero Impressionless Scanner is an advanced technology used to take oral impressions for braces, Invisalign®, appliances and retainers. Impressionless scanning uses confocal imaging to digitally capture the shape of teeth and gums, providing a multitude of views without the use of traditional impressions.
Traditional impression techniques require a patient to be uncomfortably seated while having a messy substance held in their mouth. However, with the iTero Impressionless Scanner, it takes 1/3 the time to take an impression and we get a much more detailed result.
iTero Impressionless Scanners have several benefits over traditional impressions. First, a patient's movement does not distort the scan and eliminates the invasiveness and discomfort caused by impressions. Second, the real-time digital display of scans allows for immediate adjustment, assuring accurate scans the first time. Finally, the image quality of impressionless scans is superior to conventional impressions.