Types of Braces
If you need braces, you have options. While decades ago there was just one choice, we now can offer patients a wide variety of braces, allowing them to get both what they need and what they want from treatment. Below are some of the options you have when you work with us.
Traditional Metal Braces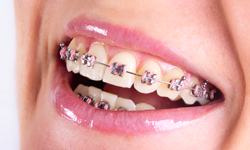 These braces are similar to what you have seen in the past, but they have been improved upon. Modern braces use thinner materials, making them less visible. But thinner does not mean less effective; the high-grade stainless steel used is excellent and getting teeth into place. If you want, you can opt for brackets in crazy shapes and use colored elastics to really express yourself.
Self-Ligating Braces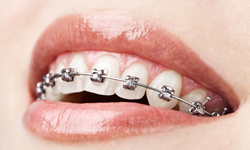 Self-ligating braces are made from the same material as traditional braces, but they do not require elastics. This makes them less visible, results in less friction, and means fewer visits to the office. We can offer these with metal, ceramic, or clear brackets, depending on your needs.
Ceramic Braces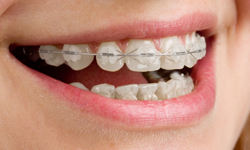 Ceramic braces refer to a type of bracket you can use with self-ligating braces. Because they are either clear or tooth-colored, they are not very visible. Many patients are attracted to this option when Invisalign is not viable for them. They are fragile when compared to metal brackets, so we only use them on the upper teeth and with patients who can care for them easily.
Invisalign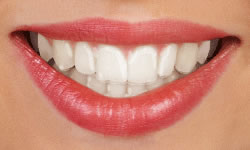 Invisalign is a braces alternative that uses clear aligners to place force on the teeth to move them into place. These aligners are invisible, removable, and comfortable. They are ideal for those who need their teeth straightened but cannot use braces either due to their appearance or because they interfere with their playing sports or instruments.